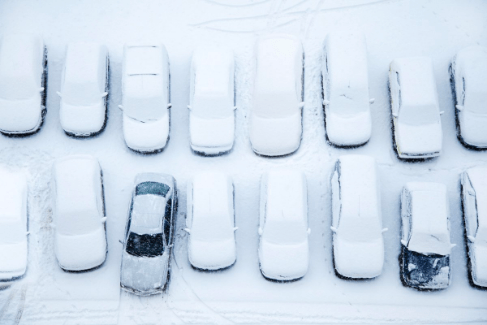 November 3, 2020
Snow can often be a heavy burden to deal with during the Winter season. In fact, it's so burdensome in Chicago (like many other cities that are susceptible to snowfall) that the city created snow removal laws so that residents won't have their daily routine obstructed as well as to prevent severe injuries. Which is why snow removal services are provided to patrons who are willing to pay. And if you're one of those considering hiring a snow removal service, just know that most prices aren't as expensive as they may appear to be. In truth, Chicago snow removal rates are actually cost-effective. And when you're looking for a service with the most competitive rates, then look no further than Snow Pushers.
Continue reading below to learn about Snow Pushers' snow removal rates in Chicago.
Snow Pushers Chicago Snow Removal Rates
As a resident in Chicago, one of the biggest inconveniences you'll have to deal with is seasonal snowfall. No matter if you're trying to get to work, take your children to school, or just simply perform your daily errands, snowfall can prove to be incredibly annoying for Chicago homeowners or residents. Fortunately for Chicago patrons, Snow Pushers will happily relieve the burden of dealing with seasonal snowfall.
You can enjoy staying warm indoors as we perform the hard work involved with snow removal. And with our residential snow removal rates starting at $99, we will happily offer snow removal for the following areas of your property:
Walkway To Curb
Gangways
Parking Spots
Front Sidewalks
Front Stairs
Rear Stairs
Garage Apron Or Lip
Personal Vehicles
… and more!
As a business ourselves, we completely understand just how much snow can negatively affect you. Which is why we'll be more than happy to provide our snow removal services for your commercial property, regardless if it's a parking lot, storefront, or anything else.
We here at Snow Pushers have been assisting Chicago business owners and property managers in removing pesky snow build-up for years. In some cases, when snow buildup occurs, it's presence obstructs customers' access to your business. And for you, as an owner, that can make snowfall a serious issue that has to be dealt with accordingly. This is why Snow Powers will work tirelessly to ensure that you and any other business owner doesn't experience any unnecessary downtime that can decrease revenue. And we'll gladly offer our Chicago snow removal to you with rates starting at $129.
If you find yourself needing unparalleled snow removal services in Chicago and the surrounding areas, then look no further than Snow Pushers. We're more than willing to provide our commercial snow removal at various commercial properties including:
Medical Offices
Dental Offices
Commercial Offices
Restaurants
Retail stores
Front Sidewalks
Walkway To Curb
Gangways
Parking Spots
… And much more!
Contact Snow Pushers Today For Their Chicago Snow Removal Services
When you're ready to hire snow removal services at low, affordable rates, then look no further than Snow Pushers. We've been providing our quality services to numerous patrons in the Chicago area for many years. And because of this, we're highly regarded by the city of Chicago for our work. When you choose us, we feel more than certain that you'll be satisfied with our services as you're added to our growing list of satisfied customers. For any inquiries, you may call us at 773.299.9203 or visit our contact page.